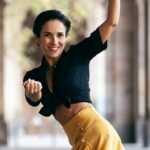 I guarantee you will gain knowledge, skills, technique and experience with your membership. Try it for a month and if you don't like it, you can always cancel it!

Lamentablemente no podemos hacer devoluciones.
If you no longer wish to be a member, you can unsubscribe at any time by logging in here and then clicking on Membership >> Cancel.